Deck Restoration Service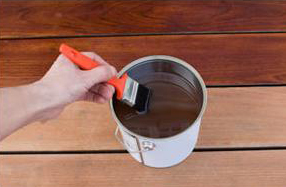 In addition to cleaning decks for local home- and business owners, Spruce It Up Cleaning Services, LLC, is able to provide deck restoration. Our expert staining and sealing services can get your deck beautiful and protected once again. We'll send a professional deck restorer out to your property right away to start the process of making your deck look like new. What sets our business apart from other deck restoration companies in the Minneapolis area? For starters, we have 11 years of experience on the job. We're also fully bonded and insured for cleaning and deck restoration services. If you need to restore a deck and want to be sure you're getting some of the best workmanship around, you've come to the right place. Call Spruce It Up Cleaning Services today!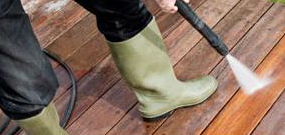 When we restore a deck, we use top-grade stains to ensure your satisfaction with the end product. During the deck restore process, we generally use stains by Cabot or Sikkens. That said, we can also use a stain of your choice, if you prefer a custom look. We'll apply a single coat of stain, finishing everything for beautiful and durable results. Make us your choice for deck restoration in Minneapolis and look forward to a deck you'll love for years to come.
Fast Turnarounds for Deck Cleaning and Staining
When it comes to deck restore, every unnecessary hour the job takes is time you can't spend enjoying your outdoor property. That's why Spruce It Up Cleaning Services aims for quick turnarounds whenever possible. We'll work efficiently to restore deck coatings without ever cutting corners in terms of quality. Hiring a deck restorer from our team means getting fast and reliable results.
Spruce It Up Cleaning Services also offers some of the best rates for deck cleaning and staining in the local area. If you're interested in wood deck restoration but have been holding off because of the potential cost, we're the company to call. We'll restore deck coating without breaking your household or business budget. Contact us today for a free cost estimate!
If you're ready to enjoy a wood deck that looks as beautiful as the day you installed it, Spruce It Up Cleaning Services is ready to meet your needs. Plus, not only do we do wood deck restoration, we're also available to stain cedar siding, exterior furniture, and other wood surfaces. Make us your one-stop shop for property cleaning and restoration, and look forward to quality work from seasoned pros. Call now.