House Cleaning Services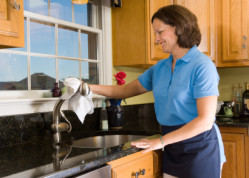 Are you tired of having to clean your house when you'd rather be spending precious minutes with your family? Are you so exhausted by the time you get home from a busy workday that cleaning is the last thing on your mind? You might enjoy the services of a professional house cleaner. In and around Minneapolis, Spruce It Up Cleaning Services, LLC, is pleased to provide exceptional house cleaning services. We'll take care of the tasks you don't have time to tackle, so you can enjoy a clean and organized home. When it comes to our housekeeping services, we put quality above all other considerations. We'll never cut corners in the process of making your home sparkle. Call or e-mail us today to learn more, and to schedule the home cleaning services you need!
Our roster of residential cleaning services includes:
Vacuuming
Dusting
Sweeping and mopping
Cleaning kitchens and bathrooms
Taking out garbage
Spot cleaning
Move-in/move-out cleaning
And more!
Spruce It Up Cleaning Services is fully bonded and insured for all of the house cleaning services we offer. We have 11 years of experience in the residential cleaning service industry, and in that time, we've learned the best ways to get the job done to ensure your satisfaction. We want you to breathe easy knowing your home is safe and sanitary—and that you don't have to worry about its upkeep.
Reliable Housekeeping Services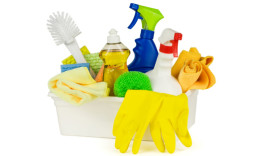 When you hire a house cleaner, you want to be sure that someone will show up on time and work efficiently until your home is spotless. Spruce It Up Cleaning Services is up to the task. We make fast turnarounds one of our top priorities, so you won't be inconvenienced by waiting for your home cleaning services to be finished. We're also able to work around your schedule, and we generally send a cleaning specialist every other week. You can count on us to be punctual.
In addition to offering quality residential cleaning services with reasonable turnarounds, Spruce It Up Cleaning Services strives to keep our rates among the lowest around. We'll be happy to give you a free cost estimate for bi-weekly residential cleaning service. We're confident you'll love our low prices as much as you love our exceptional results.
Call or e-mail Spruce It Up Cleaning Services, LLC, today to schedule your first cleaning session! We'll show you firsthand what a difference professional house cleaning can make in your life. We look forward to meeting your needs. 
Home Cleaning Service
Professional Cleaning Services
House Cleaning Business
Housekeeping Services